Welcome to EartHerbs L.L.C.
European All Natural Skin Care Products,
Nutritional Supplements & Herbal Products
Aromatherapy Products Manufacturer
The original factory of EartHerbs was founded in 1961 in Tallinn, Estonia on the Baltic Sea.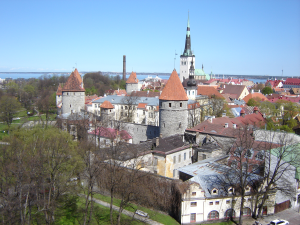 Tallinn, Estonia
In 1986 the Bell company was formed and hired the most experienced Herbalists, Pharmacists, Chemists, Biologists, Dermatologists and Cosmetologists in Estonia to manufacture herbal products, nutritional supplements and all natural skin care products to treat health problems and skins ailments such as Eczema, Dermatitis, Psoriasis, Rosacea, Scars, Sun Damage, Acne, Enlarged Pores, Sagging Skin and Wrinkles.

From 1986 to 1992 Estonia was still under the control of the former Soviet Union. The Bell Company expanded production and market share into Russia, Latvia and Lithuania. In 1992, Estonia gained Independence due to the collapse of the Soviet Union. Many former factories, owned and controlled by the Russian government were being closed or sold.

In 1992, the Glaeniline Laboratory was going to close. The Bell Company, realizing the value of Glaeniline Laboratory's production contracts, decided to buy the company to maintain full scale production and retain the vast employee knowledge base. In 1992, Bell Company purchased Glaeniline Laboratory and the new company became Farmakon, Inc.

Farmakon and the Bell company team of experienced Biologists, Chemists, Cosmetologists, Dermatologists, Herbalists and Pharmacists began re-examining the historical production, scientific databases and case studies that had been acquired after the purchase. New products were developed, old ones were improved and Farmakon expanded the market share in Lithuania, Latvia and Scandinavia and Russia, where Farmakon products are still being sold today.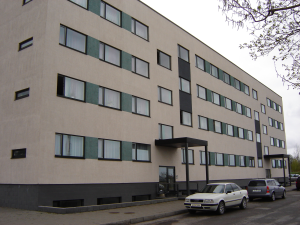 EartHerbs Headquarters
EARTHERBS is the USA parent company and the newest chapter in the continuing legacy of the Glaenline Laboratory and Farmakon.
EARTHERBS professional staff continues to study modern clinical research from around the world to improve formulations and manufacture the finest natural products available, by applying modern scientific discoveries to maximize the healing powers of nutritional supplements, herbs and skin care products.
EARTHERBS manufacturers custom private label products for Business Owners, Dermatologists, Naturopaths, Chiropractor, Spas, Massage Therapists Beauty Salons, Health Food Stores, Marketing Specialists, Internet Marketers around the world.
Click here
for private labeling.
EARTHERBS can custom formulate, Natural Dermatological Skin Care products, Nutritional Supplements, Herbal Remedies and Aromatherapy products for your company.
EARTHERBS experienced professionals, have combined a thousand years of apothecary and healing arts information, together with the newest clinical studies, to provide the most powerful line of natural products available.
EARTHERBS products are energetically balanced and follow stringent European pharmaceutical grade manufacturing standards for safety including full disclosure about the products including suggested use, warnings, cautions and safety that are required by European regulations and attaches this required information to the products.
Click here
for products quality.
EARTHERBS is a USA company and "NOT" a Multi-Level Marketing Company.